Vanessa Sutherland - Trevor Kletz Memorial Lecture
Vanessa Sutherland was1 the Chair of the US Chemical Safety Board (CSB) and delivered the fourth Trevor Kletz Memorial Lecture2 at the IChemE hazards conference.
I did not attend the lecture in person however the IChemE have put a video of the presentation online3.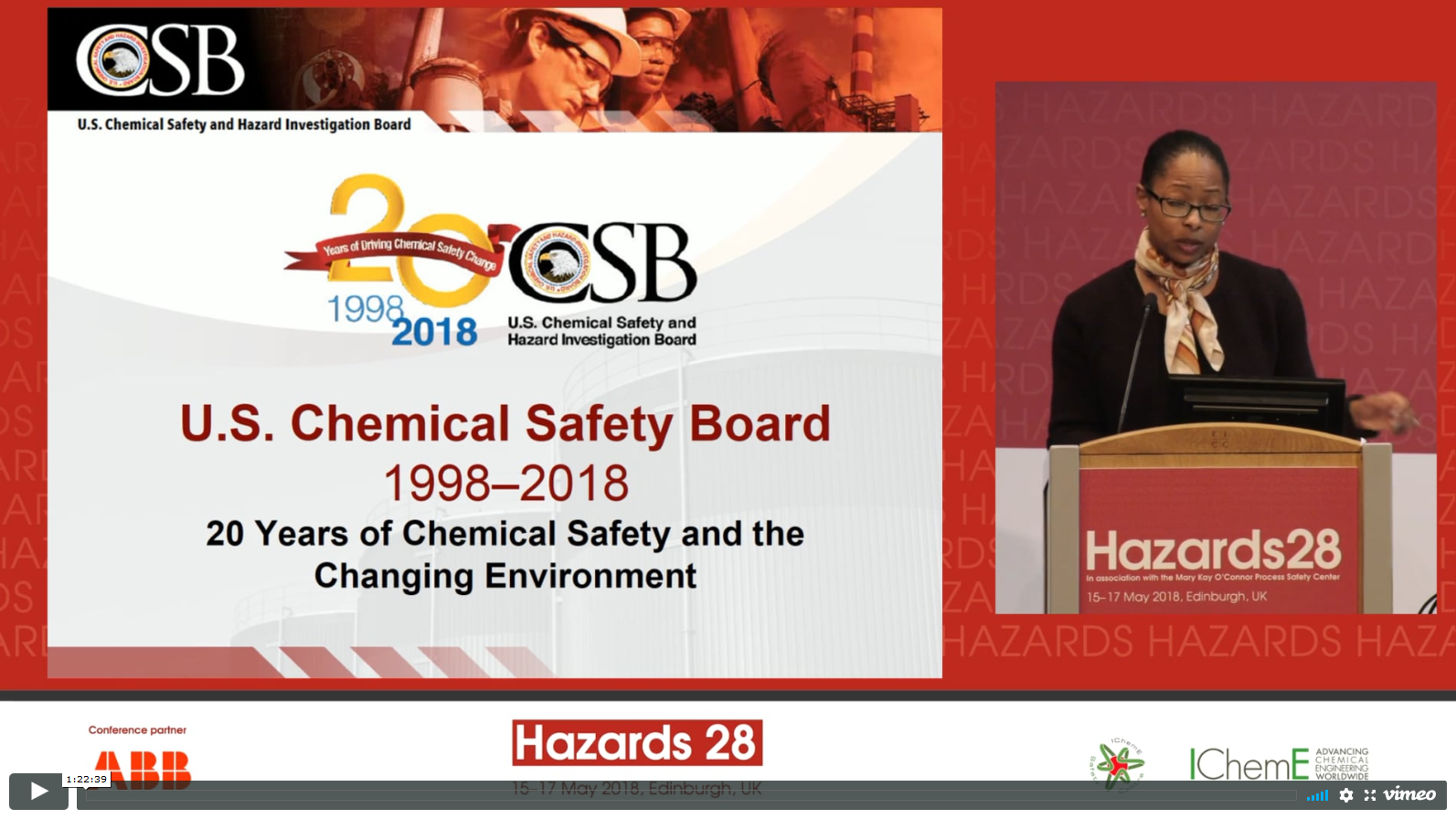 The key points that I took from the presentation were:
The CSB is Independent
Its only job is to investigate and help avoid future occurrences
It does not regulate - therefore it is able to criticize both operators and regulatory agencies.
It may not last - The US government has attempted to remove its funding for two years in a row though congress has reinstated it so far.
Things change
One of the problems with regulations is they can be very restrictive and can't adapt to newer knowledge or technologies quick enough.
Companies are also at risk of not reviewing things that they have done for a while without any accidents yet.
As engineers it is imperative we keep a focus on continually educating both ourselves and others within our organisations.
Be careful of mergers
When companies merge, it is critical to ensure that best practices of both companies are shared and the best of the best is implemented.
The whole industry could do better in the same way that the airline industry does in terms of sharing knowledge of accidents.
As a result of this I have now added the RSS feed for both the CSB and the HSE4 to my feed reader so I will be kept up to date with future updates from both organisations.
Finally I would like to finish with the Trevor Kletz quote that was repeated several times with good reason:
If you think process safety is expensive, try an accident.
---
Go Top